Business & Commerce
In addition to the continued and effective activities in the fields of medicine and research, professor Hosseini has had extensive commercial activities in past years.
Here are some of his main businesses:
Mehr Infertility Institute
2000-ongoing
ّFounder & Chairman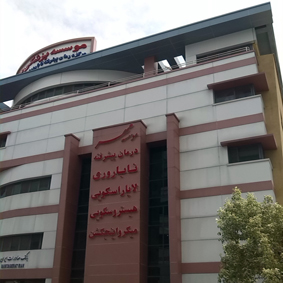 Mehr Medical Institute as a famous center active in medical section especially in the ART and Genetic fields was established in 1999 in Gilan province as the first ART center in north district of Iran. Opened in 1999, making it one of the oldest fertility centers; at that time, there were approximately 12 centers in the Iran, compared to the more than 85 today. By now we have 90 employees in a building with more than 2500m2 space located in Rasht in the north of Iran and annually turnover of 8 million dollars.
The center partners & members of the board have a long time experience in medical fields with a scientific & professional background which give us a dominant character in Iran's medical section.
Our board and advisory members are amongst the most recognized professionals in the academics and medical fields in Iran who also actively engaged as partner/owners and practitioners in largest IVF and Genetic centers.
Mehr Institute is committed to introduce and offer high quality services to patients from around the country and neighbor countries such as CIS, Iraq and Persian Gulf States which ultimately benefits patients and medical community.
Our main services are mentioned in below:
1. Genetic and Infertility Phone Counseling
2. Infertility Research Center
3. Medical Diagnostic Laboratory (Hematology, Microbiology, Hormonology, Clinical Chemistry)
4. Management of High-Risk Pregnancy, Diagnosis of Fetal Abnormalities
5. Gynecology and Obstetrics, Urology, Andrology surgery
6. Infertility Services ( IVF, ICSI, IUI, GIFT, ZIFT
7. Percutaneous Epidydimal Sperm Aspiration (PESA)
8. Testicular Sperm Extraction (TESE)
9. Pre-Implantation Genetic Diagnosis + PGD Gender Selection Method
10. Diagnosis of single gene defects by PCR based methods
11. Sperm Bank
12. Cryopreservation
13. Laser Assisted Hatching
14. Karyotyping
Here are a few of our achievements in the past years:
Number of ART cycles and transfers annually: 3000
We are performing more than 400 PGD cases annually.
Boasts 35-40% IVF success rates that are 30-35% in compare with national average.
Attracts 50% of its patients from outside north district.
Minimizes high-risk pregnancies
Boasts a very experienced lab staff
Has a policy in that embryologists, in conjunction with nurses or administrative staff, give couples trying IVF a daily status report on how well their embryos are growing.
Over the last years, we have published more than 25 studies on infertility, pioneering or advancing techniques that help patients.
Also as a step moving forward, we are establishing a research center in reproductive stem cell field in the vicinity of our present building. In this new facility we will have clean rooms and advanced molecular diagnostic equipment. It will be operational by the end of 2016.
Tabiban Arya Co
2005 - Ongoing
Founder & Chairman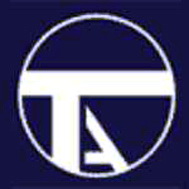 Tabiban Arya Co (TAC), based in Tehran, Iran, is a leading developer and supplier of ARTequipment and consuming goods.
TAC's mission is to make impossible ideas possible, by constantly developing ARTtechnologies. Our goal is simple: to provide you with the most innovative equipment so that you can better serve your patients.
For over 10 years, TAC has been leading the way with distribution of the most technically advanced instrumentation in the marketplace. All of our products are developed with the practitioner's needs in mind by the well-recognized companies and backed up by a network of dedicated service specialists.
TAC was established in 2004 as a partnership company with hi tech internationalcorporations & IVF clinics. With a combined sales experience of over 10 years and 15 professional staff, we have delivered equipment to over 60% of ART centers around Iran with annual turnover of 5 million dollars.
We are assisting you to design, equip, train, startup and run an ART center.
We sell over 100 different items based on our client needs. We have an efficient distribution and after sales service network in main cities of Iran by skilled local agents. We are official & exclusive agent and distributor of some well-known companies such as:
Kitazato (Japan)
Life Global (USA)
K-Systems (Denmark)
ATL (France)

IVF Online (USA)
Kryotech (Japan)
Varolab (Germany)
With an emphasis on absolute quality in both products, services and after sales services; TAC is now recognized as one of the most requested companies In Iran. The companytakes pride in putting this same level of quality into everything we do and we will continue to take efforts in going the extra mile to satisfy our clients' needs.
Gena Medical Co
2014 - Ongoing
Founder & Main Investor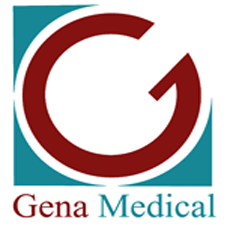 GenaMedical is a fast growing company active in R&D, supply and distribution of medical equipment and consumables especially in ART and Genetic fields. The head office is located in the heart of business district of capital city of Tehran and our research and distribution centre is located in a newly build, state of the art 1000 Sq. M building in Pardis Technology park near Tehran in cooperation with RS Medical.
By now Gena Medical have 9 employees in head office and 8 in R & D building.
Although the company is a new born one, but partners & members of the board have a long time experience in medical fields with a scientific & professional background which give the group a dominant character in Iran's market.
The board and advisory members are amongst the most recognized professionals in the academics and medical fields in Iran who also actively engaged as partner/owners and practitioners in largest IVF and Genetic centres as general and specialized hospitals.
Gena Medical is committed to introduce and supply high quality products and medical supplies to local market which ultimately benefits consumers and medical community.
Gena Medical is official or exclusive agent and distributor of some well-known companies such as:
Creative Bioarray (USA)
CD Genomics (USA)
Biobase (China)
Creative Biomart (USA)
Hope Meditek (India)
ATL (France)
Ravan Sazeh Co
1991 - Ongoing
Founder & Chairman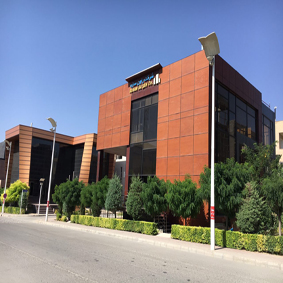 Ravan Sazeh Co established in 1991 in order to provide engineering services, consulting and management of construction & industrial projects.
Energy strategic industries are main areas and opening up activities of us and in these fields we are one of the leading companies in Iran that have capabilities and special features in various fields such as transfer of technology, original equipment manufacturing and project management and implementation.
Ravan Sazeh Co in more than 2 decades of its activities has been among the most capable and most respected industrial companies operating in the country and excellence in providing services in various fields. As well as having extensive facilities and efficient forces has provided effective support services for its customers.
Based on the successful experiences in the field of industrial and civil projects, our team decided to use privileged backgrounds and their high capacities in medical fields. According to the technological capabilities and benefits from the new management system, in the short time we have achieved major successes.
Business processes in Ravan Sazeh Co, are based on a structured system. This structure is based on the experiences resulting from the activities undertaken since the beginning of the establishment has been designed.
Ravan Sazeh Co after years of continued and successful activity in commercial and industrial fields, backed by company's capabilities and facilities as well as scientific and experimental records of the founders and senior managers in medical and laboratorial fields, became activated in research, production and sales of medical and laboratorial equipment since 2009 in a 1000 m2 owned building in Pardis Tech Park. To improve the efforts and increasing the speed of progress, at first the focus was on research and application of advanced technologies in fertilization, embryology and genetics. Today, after endless efforts of our colleagues in R&D and production department, we have succeeded in producing the first Co2 incubator in Iran, which now and in the commercialization stage, welcomed by research, academic and medical centers.
Also manufacturing of some laboratory consumables are in our agenda and so far we have managed to produce four products in this field which are very high in terms of quality competitiveness in compare with similar foreign products.
Erfan Hospital
2006 - Ongoing
Founder & Chairman
Erfan private hospital started to work since 2006, to provide advanced medical services based on commitment to human dignity. The hospital is located on 8 floors with 200 beds, including rooms with two beds and 70 special beds, in a land area of 20,000 square meters in north district of Tehran. The presence of prominent professors, experienced doctors, and committed staff, this center has become as one of the best Iranian private hospital in the mind and heart of patients.
Special Features:
Been awarded the excellent classy according to assessment of the health ministry, in three successive years until now
The presence of skilled physicians and committed personnel
Providing modern medical services at the international level
Equipped with the most advanced laboratories and medical imaging centers with precise performance
Act quickly in services delivery and responsible response
Offering special services for physicians and patients
Niyayesh Hospital
2016
Founder & Vice Chairman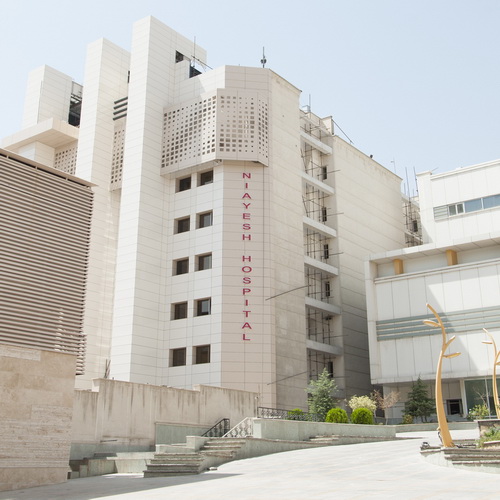 Niyayesh private hospital will debut along the Erfan hospital's successes to provide advanced medical services in the dynamic and efficient environment.Now we are spending the final stages of construction and equipment.
The hospital is built in an area of 5000 m2 and infrastructure of 30,542 m2.
The presence of top academics and experienced practitioners and utilization of modern precision equipment promises presence of a unique and qualified medical complex in Tehran.
According to the hospital's approach and mission, the founders and executives are planning to build a hospital in accordance with international standards so provide adequate health care and optimal treatment services to our people in a relaxing atmosphere and peaceful and secure space.
Dr Hosseini as one of the founders and vice chairman of the board has a very active and decisive role in the formation and establishment of this important complex.
Iran Khodro - Agent 2807

2002 - Ongoing

Owner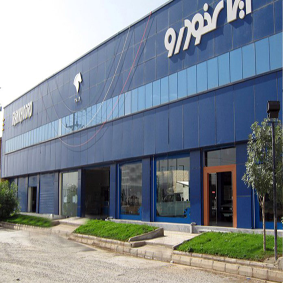 Iran Khodro 2807 Agency was established in May 2002 in Islam Abad Gharb – the 2nd biggest town in the Kermanshah province – in an area of 2000 square meters.
The agency a short time after the opening could make itself as a leading and successful one in the whole country. Due to increasing development in activities and services and also welcoming customers from neighboring cities and provinces, development plan of the agency was on the agenda in 2006.
For this purpose and with assigning of land with an area of ​​5000 square meters, become the largest agency in the western region of the country. In the nearly 15 years of growing activity, the 2807 agency has managed to achieve major honors and successes.
1. Certificates:
- ISO 9001: Quality Management
- ISO 10002: Customer Satisfaction
- ISO 10004: Customer Satisfaction
- OHSAS 18001: Occupational Health & Safety
- ISO 14001: Environmental Management
2. Iran Khodro Adornment Certificate (7S) / 2003-Ongoing
3. Premium Agent in the country in warranty services / 2004 – Ongoing
4. First Place in the after sales services of car companies agents in MIMT ministry assessment.
5. Premium Agent in warranty indexes of Iran Khodro.
6. Selective Agent in CNG services
7. Selective Agent in Logan 90 services
8. Selective Agent in car accessories services (OPCO)
9. Chairman - Association of Iran Khodro Agents in Kermanshah
The 2807 agency today by more than 50,000 hours of specialized training and 36 professional employees and the most modern equipment and tools, as a model for agencies in the area continues to operate.